Start Here

:
What are you most interested in? How To Become a Composer
Career Description
A Composer usually starts working from behind his or her computer in their recording studio, using software such as Logic Pro to write music, score, program, and conform music to picture edits or Director or Producer-mandated changes in musical direction. Most Composers rely heavily on sample libraries, although those working on bigger budget projects sometimes are able to hire musicians for live instrumentation.
Depending on the project, Film Composers work with Directors, Producers, Music Supervisors, Music Editors, and musicians. Composers who specifically write music for commercials are known as Jingle Writers. During post-production, the Re-recording Mixer will make sure the levels of the Composer's music sync well with the Sound Designer's contributions and with the dialogue and sound effects used in the film.
Let us help you find a music career.
Totally free!
Salary
On average, Composers earn approximately $40,500 per year. The salary range for Composers runs from $20,000 to $115,000.
"I'd rather tell someone the bad news first," Yoffee says. "It's not like they tell you in school: 'You're the Composer. You'll be making this much.'" Income is very low for those just starting out.
"You won't be making a living," he says, adding that many Composers just starting out make under $5,000 a year, earning "only $500 for an entire 80-minute film, but people do it just for the credit. They say $30,000 in school for the first film [you score]," but the reality is significantly lower. This is possible because so many people are willing to work for free. Composers are paid on a per-project basis.
Career Outlook
"I work 60 hours a week," Yoffee says. "On a project, I work up to 120 hours a week. Deadlines and rewrites mean stress levels get really high."
Producers and Directors may decide to cut or rearrange scenes, or the Music Editor may decide they want a song in one scene instead of a score. "The amount of rejection, the stress, it's a thousand no's before you get a yes," he says about his early years as a Composer, struggling to get established and even find those first few paid industry jobs.
Career Path
"It is nearly a million-to-one odds" that an aspiring Composer will earn a living in his or her chosen field, says Los Angeles-based Composer Jacob Yoffee. This is a highly competitive field, akin to breaking into Hollywood as an Actor.
He cautions that it's extremely difficult to get that first composing job or to make a solid wage as a Composer, especially for those just starting out.
"Prospects are a bit higher now because people are making films independently of studios," he says, but these indie films also often have very low (or no) budgets. Advancement in this career will primarily be financial, and very few will ever achieve the name recognition and high salaries of legends like John Williams or Hans Zimmer. Composers can also transition into becoming Music Supervisors.
According to Yoffee, the best way to start your job search is by searching Craigslist postings, approaching Directors, and working on student films. "Start at the bottom and it's going to be rough. You're going to work on stuff that you're like, 'I hope no one ever sees this.'"
Basically, you have to find that one person who says "I'm going to give you a chance. " He advises, "work with everyone. No matter how big, treat it as the dream gig you've always wanted. No matter who's hiring you, you have to give 100%."
Practice!
Understand basic song structure.
Watch films.
"Find out what it is that you offer that other Composers don't."
"Watch YouTube tutorials on sample libraries and how to write to picture."
Get set up with a rig, including the right software. "You need the proper tools to deliver. You need to be able to produce and mix, practice outputting well-mixed sound files." This is important because, especially on the smaller projects, "it's very rare that you'll get a budget with a Mixing Engineer, Editor, Dubbing Engineer and ensemble. They need you to deliver the final product."
Experience & Skills
Practice composing for ensembles as well as for film/TV/video games is essential. Keeping up-to-date on recording, editing, and sampling software is also important.
Whatever form of media the Composer is working in, it's important to understand the language of the medium, so that, for example, the Composer and the Film Director can be on the same page. Performing skills are also important. Yoffee says that the ability to play piano and guitar are "the greatest asset to any film Composer," with flute, saxophone, and clarinet also important.
Working on student films is vital because it builds one's portfolio, provides real world experience and builds connections.
Composers must be detail-oriented, adaptable, have a strong work ethic and be quick writers. Because scenes are constantly being rearranged or cut and a Composer must be adaptable, this career "isn't good for someone with a complete artist mentality," who sees their work as "a masterpiece that can't be changed," says Yoffee.
"You can't think of it as a product. It's a service." He adds, "It's not for someone with a pop mentality or a lyrical starting point. Be a Songwriter" if that's your focus. And most importantly, "just a love for music isn't enough. You need to love film, too. If you're a Composer for film, you are a filmmaker."
Education & Training
Schooling is essential to becoming a Composer. According to Yoffee, aspiring Composers "need to understand the mechanics of music on the simplest level (like the structures of simple song form) and need to be able to put together 20-30 minutes of music quickly."
Yoffee himself has an MA in Scoring for Film and Multimedia from New York University, as well as practical experience as a working Jazz Musician. He sought a postgraduate degree because he "knew how to write music but didn't know how to work with film and computer software."
Because there's so much for an aspiring Composer to learn, especially with constant advances in technology, he says that he'd "recommend some kind of school, but you can't graduate and be knowledgeable enough to immediately start working at a higher level. Go in [to a college program] with your own questions and your own path and your own ideas."
As to college recommendations, Yoffee has praise for his alma mater, NYU, but says that many of the working Composers he knows graduated from the University of Southern California, whose strong ties to the Hollywood film community provide many opportunities to students trying to get a foot in the industry's door.
Additional Resources
"Everyone in the film industry has a union except for Composers," Yoffee says.
FAQ
What is the difference between a musician and a Composer?
Alison Stolpa (

Careers in Music Staff

)
"A musician is anybody who makes music. This includes Composers, Arrangers, Conductors, instrumentalists, Singers, and others. Many musicians engage in several of these activities eg. a Composer who plays piano, a Conductor who arranges music.
"Other musicians focus on just one of these — e.g. I am a professional Composer but I do not conduct orchestras or perform in public (though I can play the flute). I compose music that is performed by orchestras and choirs and so forth. A simple definition — all Composers are musicians because they compose music — not all musicians are Composers, because some concentrate on performing music written by other people. –Composer John Buckley
How do you compose music?
Alison Stolpa (

Careers in Music Staff

)
"Becoming a Composer requires a wide knowledge of musical theory, detailed knowledge of musical instruments, and how they work together (orchestration). If you have this already you need inspiration, ideas, concepts, and knowledge of how to develop your ideas. Simple explanation: I am a Classical Composer and my motto is Concept, Content, and Craft in Composition." –Composer John Buckley
What is the difference between a Music Composer and a Music Director?
Alison Stolpa (

Careers in Music Staff

)
"A Composer actually creates or invents the music — this is usually, though not necessarily, written down in the form of a score. A Musical Director, such as a Conductor of an orchestra or a Director of a musical show interprets the music that has been created by the Composer. Simple definition: the Composer creates, the Musical Director interprets the Composer's work.–Composer John Buckley
What is the single biggest suggestion you would give to someone wanting to get into this career?
"Study film so you understand film and how to talk about it with a Director."
What's the #1 mistake people make when trying to get into this career?
"Focusing too much on music and not on the film." Also, "There's not enough of an attitude about doing things as an experience for learning over money. Build credits and do stuff for relationship building with filmmakers. Learn how to talk to Directors."
What is the question people should ask about this career but rarely do?
"Ask [music-wise] what does the film need to make it the best it can be? Music is a tool Filmmakers use to make it better, a Bandaid for the film to make the rough edges smoother."
What is one thing I should have asked which I didn't?
"It's been pretty good so far. Nothing."
If you could describe in one word what makes you successful, what would it be?
Extra Credit: The Beatles or Rolling Stones?
The Beatles…but really Led Zepellin.
Sources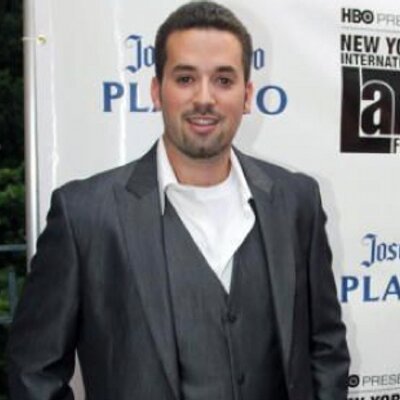 Jacob Yoffee
Jacob Yoffee is a Los Angeles-based Composer whose work has appeared in pictures starring Ray Liotta, Common, Michael Chiklis, Forest Whitaker, Misha Barton, Michael Duncan Clarke and Devon Sawa.
Recently he has partnered with director Rodrigo Garcia (Albert Nobbs, In Treatment, Six Feet Under) for several WIGS channel projects starring Julia Stiles, Dakota Fanning and America Ferrera, and his work has also been featured in the trailers for X-Men: Days of Future Past and The Hobbit: The Desolation of Smaug. His work has been featured on Kevin Hart: Don't F**k This Up, Free Meek, and Andi Mack.
Jacob Yoffee's work has been featured in Soundiron, Billboard, The Source, Grammy.com, and Variety.
An accomplished jazz saxophonist, his debut album Dead Reckoning was released by Greg Osby's Inner Circle Music label. Yoffee is the Resident Composer for the American Studio Orchestra in Baltimore. His music has been performed throughout the US and overseas at England's Huddersfield Contemporary Music Festival, the Royal Academy of Music, and on BBC Radio.