Start Here

:
What are you most interested in?

Career Overview
Audio Engineers produce recordings and live performances. They select and set up gear to get the sound the musicians want. After recording, they mix the tracks down to a song you can listen to on the radio or streaming.
Alternate Titles
Sound Engineer, Recording Engineer
Salary Range
$24,930 to $86,8901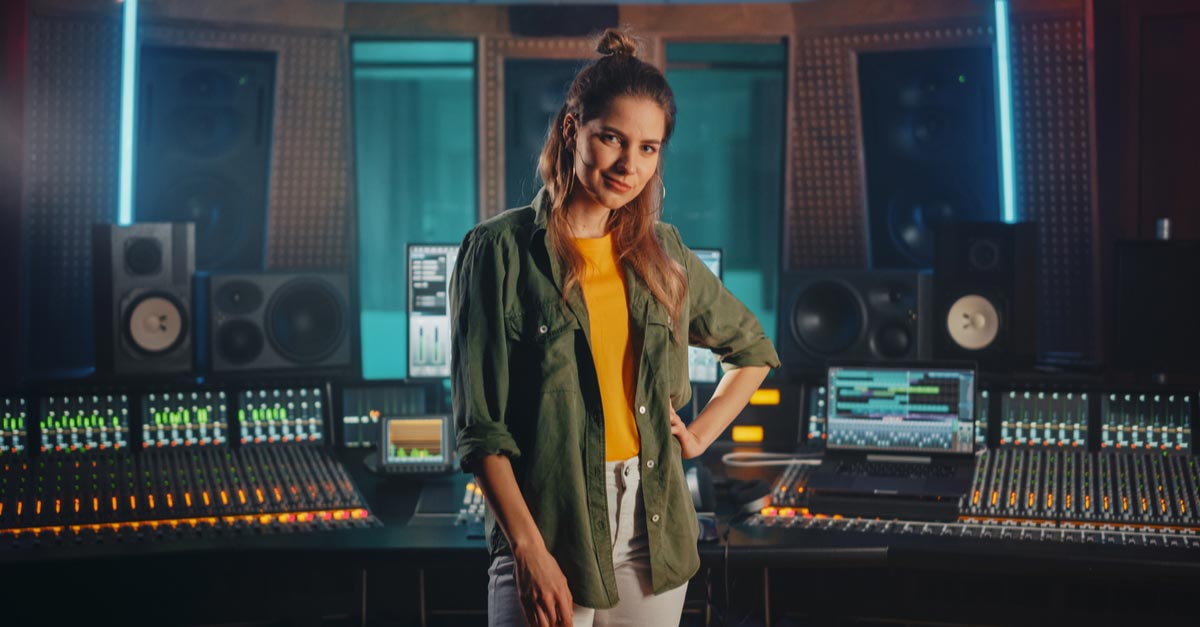 How To Become an Audio Engineer
Career Description
What does an Audio Engineer do?
You set up microphones. You choose what kind of equipment you want to use to get a particular sound out of the microphones. You help the musicians set up their guitar amps, bass amps, and drum kit in a way that will allow them to get the sound out of it that they want. That's the first part of the process.
Once you have everything recorded, then you're responsible for mixing it from many tracks of audio down to one stereo track—there's a fair amount that's involved in that. Essentially, your job is to capture what's going on by setting up microphones and plugging things in, and then to mix it all down to a stereo file that can be played on the radio.
Salary
What is an Audio Engineer's salary?
Alison Stolpa

(

Careers in Music Staff

)
According to the US Bureau of Labor Statistics, the average annual salary for an Audio Engineer was approximately $54,700. Audio Engineers in the lowest earnings percentile made less than $25,000 annually and the highest earners took home more than $86,900.
Career Outlook
Is audio engineering a good career?
Career Path
How do I become an Audio Engineer?
How long does it take to become an Audio Engineer?
Experience & Skills
What makes a good Audio Engineer?
Education & Training
What degree does an Audio Engineer need?